Tonight's Activity:
Rebuilding the airplane in flight... safely
Tonight's Agenda:
5:30 - Open Room
6:05 - Lightning Talks
6:20 - Main Lecture
8:00 - Drinks (TBD)
Code of Conduct
HV Open is dedicated to providing a harassment-free community for everyone, regardless of sex, gender identity or expression, sexual orientation, disability, physical appearance, age, body size, race, nationality, or religious beliefs.
We do not tolerate harassment of community members in any form. Participants violating these rules may be sanctioned or expelled from the community at the discretion of the HV Open organizers.
Report concerns to safe@hvopen.org
Like what we do? - Support us on Patreon!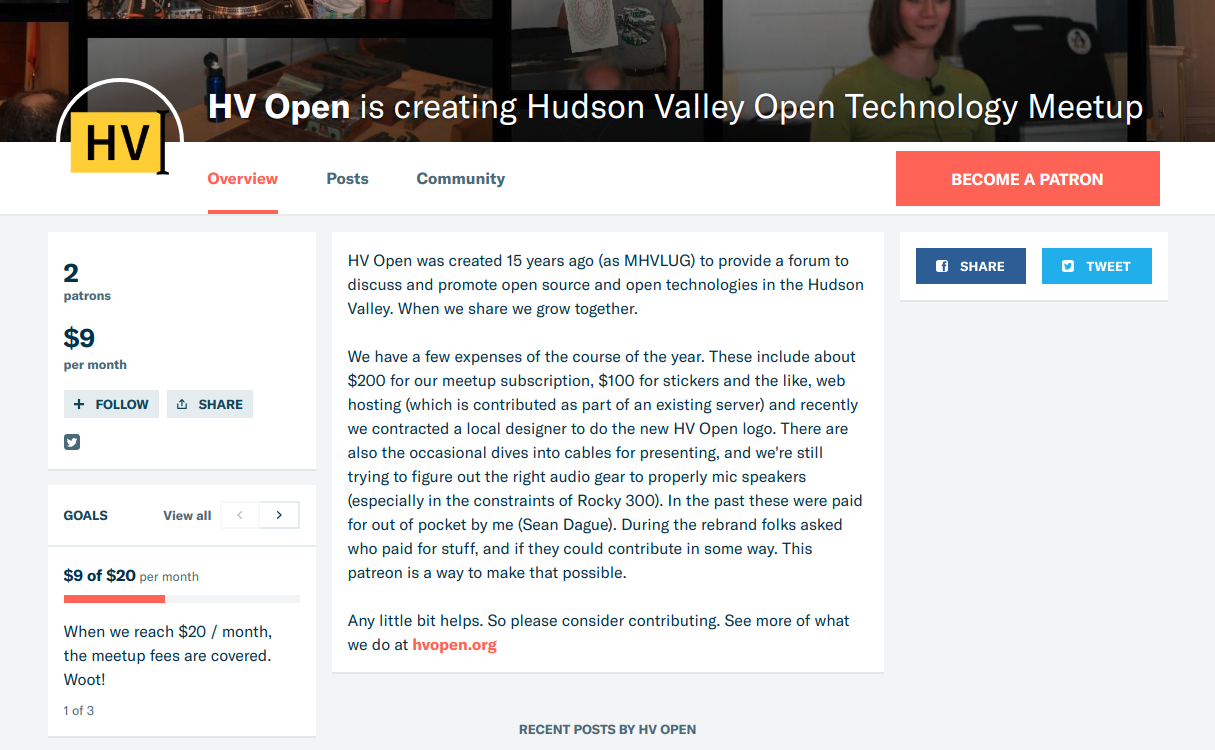 Your patronage will support:
Meetup membership expenses
Stickers for attendees
Better Audio gear
Next Month
GlusterFS - Open source software defined storage
Wednesday, Jan 9th
GlusterFS is a scalable network filesystem suitable for data-intensive tasks such as cloud storage and media streaming. GlusterFS is free and open source software and can utilize common off-the-shelf hardware.
Speaker
Patrick Ladd has been a technical account manager at Red Hat for 3 1/2 years, working with large financial institutions and telcos. While at Red Hat, he's specialized on RHEL, Ansible, Satllite 6, Gluster, and OpenShift. Prior to that, he was IT manager for a local fuel company and a software engineer for IBM. He's been a member of HV Open since it's founding (ok, second meeting…). This will be his 10th talk for HV Open.
Upcoming Meetings (subject to change)
| | |
| --- | --- |
| Jan 9 | GlusterFS - Open source software defined storage |
| Feb 6 | Everything is on fire, everything is fine: investigating data breaches |
| Mar 6 | Quantum Computing & 16th Anniversary Meeting |
Thank you - Vassar College!
Vassar College has been a host to our events for the last 7 years.
We couldn't do it without their support.